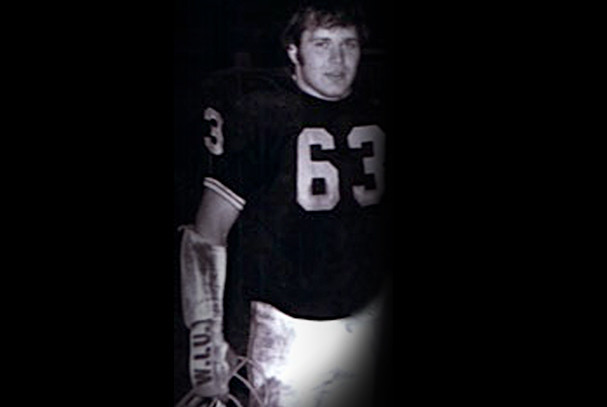 This post is part of a series in which Influencers share lessons from their youth.Read all the stories here.
I can't help but reflect upon Bill Murray in the movie, Groundhog Day, where each morning he woke up and went through the same experience over and over again, but each day, he was a little smarter and a little more experienced. Eventually, he remedied the awkward situations that weren't quite as successful as he wanted them to be. The only place that happens in real life, however, is on a movie set, where the director can shoot 25-30 takes to get one good one.
Unfortunately, business rarely has do-overs. I know my decisions have improved over the years through listening and learning, before attempting to lead. I've learned valuable lessons from making mistakes and even from failing. In fact, I've learned a great deal from failure. I've learned that sometimes you need to fail in order to win. Indeed, failure can often provide an incentive to win.
I've been blessed during my 45 years of working in a variety of businesses to have learned numerous lessons and to have gained many global experiences. Here are five of these lessons I would like to share:
First, in many cases, I've been involved in turnaround situations. Each time, I was fortunate enough to have had a team of great men and women around me who were dedicated and knowledgeable about our business, our customers and our industry. They accelerated my learning curve and gave me the opportunity to listen, learn and then lead. An early appreciation and understanding that you're only as good as the people around you is extremely important if you intend to be a leader. Our success with any business was predicated on our customers' success, and that depended on the knowledge of the people on our team. Lesson learned.
Second, as I moved up the corporate ladder and gained more responsibility, I learned the importance of staying focused on the challenge at hand, while looking at all of the adjacencies. I call this enhancing the core, extending the business and expanding the market. This lesson served me well at The Home Depot, where we doubled the business in five years, going from $45 billion to $90 billion in revenues. While at Home Depot, we became dedicated students of mega trends. Two examples were the home becoming a sanctuary after 9/11, and safety and security becoming top priorities for the consumer. At Home Depot, we learned how to be market-focused and customer-centric.
For example, we began offering products like an aesthetically-pleasing fire extinguisher that wouldn't be banished to the back of a cabinet, where it was inaccessible when needed. We also came up with ceiling fans that could be installed by one person, instead of two or three, and with outdoor products that brought all of the convenience and comfort of indoor living to your back yard.
If I knew 40 years ago, when I was working at GE's Appliance Division, what I know today, we would have captured enormous market share. Had we known that instead of water jugs and ice cube trays, consumers would have welcomed refrigerators that delivered carbonated cold water with flavorings and ice through their doors, competing with major beverage producers today, we would have been way ahead of the game.
Later, at GE Lighting, where we manufactured incandescent and fluorescent bulbs for the home, it would have been great to have had the insights then that consumers would warm to energy-efficient LEDs and bulbs that allowed them to create varying moods and effects in their homes by "painting with light."
Many times today, you hear utility company customers described as ratepayers and their relationships with the business described in numerical terms. Managers are missing the point and also missing a huge opportunity by failing to take the time to talk with their customers and to understand their needs. Solving customer issues or frustrations is a huge opportunity for any company. This is true no matter what business you're in. You need to innovate or you'll evaporate. Lesson learned.
Third, I found out something that I wish I would have known when I was 22. As I progressed through my career, I learned that it became increasingly important as I moved from business to business to spend quality time with members of my executive teams in their offices. It was important to get to know them as human beings, to learn about their families and what was important to them and to better understand their views of the business environment and the company for which we worked. It was particularly important to take off the stripes and share personal values, as well as business ideas, with these executives. By letting my executive team know that we were all in the same boat together, all rowing in the same direction and each responsible for his or her future success and that of everyone in our company, we built the trust and camaraderie that fueled success. Lesson learned.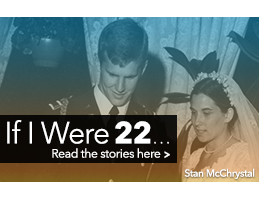 Fourth, I learned another lesson that I wish I had known when I was 22. As a leader, it was incumbent upon me to approach my learning curve in a vertical fashion because the more I learned and the faster I learned it, the more effective I could be. The important lesson here is whatever you do, don't hold the business back. Be a dry sponge in a bucket of water. What I mean by that is absorb as much information as you can as fast as you can to aid in your business decision making. Lesson learned.
Finally, had I known then what I know today, I would have approached my college days differently. The ability to have as many internships as possible while going through college is invaluable. If I were to do it all over again, even if it was a five-year program that had five internships, I would have jumped at the opportunity. Students today who haven't had the intern experience haven't been exposed to the various types of businesses and business cultures and haven't developed a social and professional relationship with companies. These students are, as a result, at a distinct disadvantage in an increasingly competitive business environment. Lesson learned.
If I only knew at 22 what I know now, I believe I could have been a much more effective executive.
Photo: Author at 22