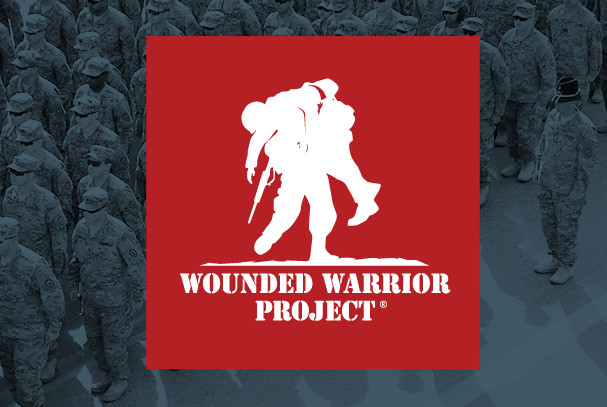 It's a conversation I'll always remember.
The simple one-on-one meeting with a new employee took place when I was president and CEO of GE Transportation. I'd been asked by one of my senior staffers to meet with a young man who he described as "amazingly impressive for someone with so little business experience."
As the new employee entered the room, I was immediately impressed with his poise. Not that I expected him to be intimidated exactly, but I was certainly accustomed to new and relatively inexperienced employees to at least exhibit some level of nervousness. This guy, however, was pure ice.
We had a great conversation about his thoughts and impressions as a new member of the GE Transportation team and, true to the assessment of my business leader, he was impressive. I finally asked him how he could remain so relaxed in a situation that most would, at a minimum, find a bit uncomfortable. His answer was instantaneous – and unforgettable:
"Mr. Nardelli — sir — when you've been a million miles from home and find yourself staring down the wrong end of an AK-47's barrel a few times like I have, meeting the CEO of a company is just not that scary."
So began my mission to bring our talented veterans into the corporate world.
Following my meeting with this young man, who was a junior military officer (JMO) and West Point graduate, I was convinced that the experience, expertise and knowledge he possessed had a place in the business world. I immediately tasked my human resources leader and his staff to find more people just like him. It's one of the best decisions I've ever made.
Within a few months, through an aggressive recruiting effort, we had attracted more than 20 JMOs to our Transportation business in Erie, Pa. Their military experience (most had served more than four to five years) paid instant dividends. Here's how Jack Welch described them in his book, Jack: Straight from the Gut: "They were hardworking, smart, and intense, had leadership experience and were surprisingly flexible because they had served time in some of the toughest places in the world."
One hallmark of GE is the company's ability to quickly and effectively implement good ideas. By the time Jack's book was published six years later, GE had more than 1,400 junior military officers on payroll. When I left GE to become CEO of The Home Depot, I brought the JMO program with me — and the results were no less stellar. While at Home Depot, we hired 35,000 veterans and 500 JMOs, who participated in a two-year program with four rotational assignments. Several of those who came out of the program were immediately tasked with running $100-million stores.
My involvement with veterans continued as I moved to Chrysler, where active duty military personnel could take an online test for a position as a mechanic or electronics technician. This opportunity gave returning veterans tremendous geographic flexibility, qualifying them to work at one of Chrysler's 3,000 dealerships around the country.
My mission to bring veterans into the corporate world has been acknowledged by a number of key leaders, including GE's former SVP of Human Resources Bill Conaty, who recognized my efforts in the book he wrote with Ram Charan, The Talent Masters. In addition, I was extremely honored to receive the Freedom Award from the U.S. Department of Defense for the veterans programs we developed at Home Depot and Chrysler.
As our nation stands poised to commit more of our military resources abroad and as we approach Veterans Day on Nov. 11, it's a great time to keep in mind what our veterans can bring to the business world when they return home:
Leadership. Veterans make tremendous leaders. They know how to build great teams and inspire them to achieve a common purpose. They also recognize the importance of leading by example and will make certain they never ask a team member to do a job they wouldn't do themselves.
Teamwork: As valuable as our veterans' leadership skills can be to a business, they also understand the importance of being a member of a team or a unit. They don't ask for special treatment, and they take great pleasure when the team is successful. Playing the "star" role is not something they seek.
Commitment to purpose. When a task was assigned to one of our junior military officers, we could consider it done. There was never a need to check in with them. When they needed assistance, which was rare, they asked for it. Often, they did more than was originally requested.
Passion: The junior military officers we brought in approached every challenge, big or small, with the same amount of deep passion and dedication to get the job done. They loved to tackle problems, and they had the ability to communicate and transfer that same intensity to their team members.
Accountability: Our JMOs knew their role, knew their responsibilities, and brought relentless personal accountability to their work. If a project was coming off the rails, they addressed it quickly and never looked for someone else to blame. As one JMO said to me, "I promise you'll never have to look any further than me if this challenge isn't met." I never had to take him up on that promise.
How can you affect such a change at your business? Well, you have a CEO. You have a CFO. In fact, your company has leaders dedicated to the most basic functions — Chief Information Officer and Chief Marketing Officer, to name a few. It would be truly special if we dedicated a leadership role to our returning veterans. It may be that the role of Chief Veterans Officer is too much to ask, but at a minimum the hiring of our returning veterans should become a key priority across the country. Someone, if not by title then by area of responsibility, should be tasked with making this a major part of the job. I can think of no greater accomplishment for a company than ensuring it has a place for our stars in stripes.
As a proud member of the Wounded Warrior Project® Board of Directors, I've seen firsthand the dedication and efforts of this organization, which is now serving more than 59,000 warriors, helping them reintegrate into the civilian world as they return home and, equally important, assisting them in securing meaningful and rewarding jobs. A job provides one of the highest means of self-esteem, dignity and respect to these brave men and women who put their lives on the line so that we can sleep soundly at night, knowing our families and friends are protected.
In this short piece I have named only a few of the great characteristics our veterans can bring to a business. There are countless others. Our nation should make it an immediate priority to find a home in the business world for our veterans.
They have given so much, and they have so much to give. Let's make it happen!
Bob Nardelli has more than 40 years of experience in the business world growing the sales and profits of a number of multi-national corporations. He is a member of the Board of Directors of the Wounded Warrior Project®, which raises awareness and provides support and services to meet the needs of injured service members.
Photo courtesy Wounded Warrior Project