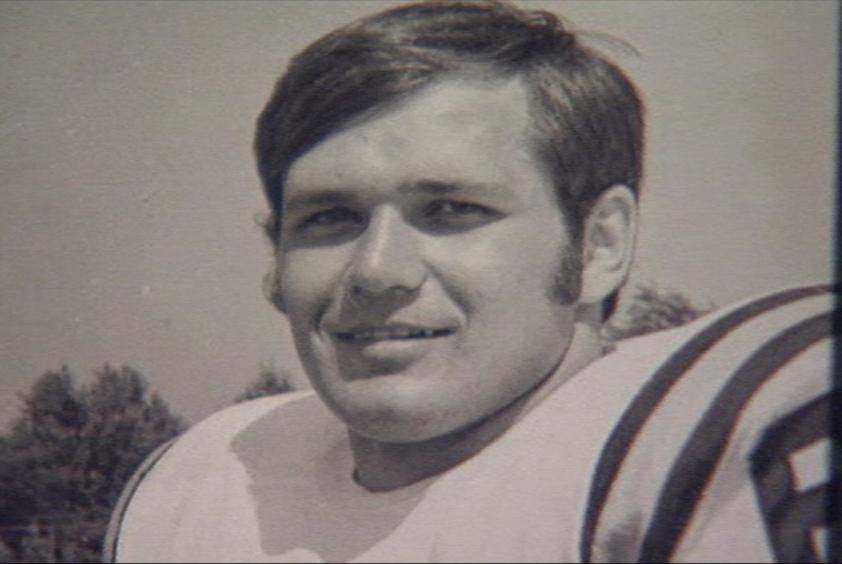 In this series of posts, Influencers explain how their career paths might have changed. Read all the stories here and write your own (please include the hashtag #RoadNotTaken in the body of your post).
"If you don't know where you're going, you'll probably end up somewhere else."
My life was actually planned out for me while I was still in grade school. At St. Patrick's, the parochial school I attended in Rockford, Ill., a pastor recommended I be sent to seminary school to become a priest. After all, I could say the entire Mass in Latin, my cousin was already a priest, and I served Mass for the Dominican nuns in their convent. His reasoning went on: I had achieved the highest level as an altar boy, knew every religious service protocol (confirmations, baptisms, first communion) like the back of my hand, and was even a Boy Scout. Wisely, my parents decided to send me to the public high school instead. Our pastor wasn't so happy about my choice, but the high school football coach sure was.
But although I loved football, I also loved music. In high school, I played guitar in a group called The Cave Men (I know… insert laugh track here). We played your typical music of the late '60s – the Beatles, the Birds, and Paul Revere and the Raiders (if you've never heard of them, I'm sure they're on YouTube). Although the Cave Men played in a Battle of the Bands and at nearby lake resorts, we never signed to a label. The music profession was mercifully spared!
When I headed to Western Illinois University, I left my guitar and dreams of appearances on American Bandstand behind to concentrate on a professional football career. There was just one "little" problem: At college, everyone seemed to grow but me. I was competitive as a 230-pound freshman offensive lineman, but not so much as a senior. While my weight didn't change, my teammates and opponents now weighed closer to 300 pounds! Pro football was just not going to happen. Luckily, I was able to live the professional football life somewhat vicariously through my friend and college teammate Mike Wagner. He was selected in the 11th round of the NFL draft by the Pittsburgh Steelers (still my favorite team!) and went on to a 10-year career that included four Super Bowl wins.
Graduation arrived, and fortunately I had gotten something besides physical fitness out of college — a business degree. I actually had three job opportunities upon graduation: join a training program and learn to run a Ponderosa Steak House, sell Metropolitan Life Insurance, or join GE as a manufacturing engineer.
As appealing as the worlds of steaks and actuarial tables (somewhat related, I expect) sounded, I chose GE, and the rest is, as they say, history. And to tell you the truth, I've never really looked back — although I did learn some things along the rocky road of life from those professions I fortunately never pursued:
When you love something, try it! You may not succeed, but you won't have any regrets, either. And those early passions can become hobbies or even loves later in life (although, no, there are no plans to get the band back together).
Human beings are amazingly resilient creatures. It's such a cliché, but when one door closes, often another really does open. And often it's a better door, too. I've seen people change professions in the mid- to late stages of their careers, and they are thrilled with their new path. One of my favorite quotes is by the inspirational author Edwin Louis Cole who said, "You don't drown by falling in the water, you drown by staying there."
Sometimes that "last resort" really is the road we should have taken in the first place. Although every decision won't be the right one, part of growing is trying out different avenues to determine which one is best. That's not a mistake. That's called learning.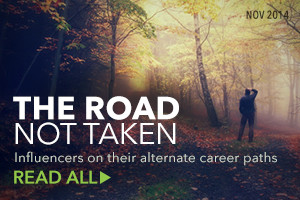 I know I chose the right road at graduation, but even then, the path was never straight. Our family has relocated 13 times so that I can work in a variety of different businesses and companies — each with its own challenges and rewards. I have been blessed to have worked with so many talented people on this journey, too.
I sincerely hope the world of business was helped by my decision to join it just as much as the music world has benefitted by my decision not to!
Your turn: What have you learned from your career path?
Photo: Author's Own