In this series, professionals share their hiring secrets. Read the stories here, thenwrite your own (use #HowIHire somewhere in the body of your post).
Making a new hire — or promoting an existing employee — can be risky. Get the wrong person, and your company loses productivity, your organization is disrupted, and its morale is tested.
But get the right person? Well, a good hire, I've found, can lead to business magic.
So as a job-seeker, how do you show me that you are the right fit for my company? Believe it or not, I look first for a quality I call "childlike curiosity."  Those I've interviewed who don't seem to want to learn — who want to jump quickly to leadership roles — are probably not willing to make the investment needed for long-term success. Be accountable, take on responsibility, and authority will come with your demonstrated performance. Listen and learn first, and when the time is right, you will have earned the opportunity to lead.
I look, too, for those who can exhibit passion and enthusiasm for work — people with energy, edge, and entrepreneurship who can either demonstrate or convey execution in their career or work experience. These are team players — folks who are willing to learn and grow both horizontally and vertically within the business. Show me those traits, and you'll earn my confidence and a position with me.
Here are some other tips as you look to join the workforce or move to a new company:
Prepare, prepare, prepare. While this tip sounds as if it came straight from a pamphlet at a job fair, it's absolutely true and — amazingly — many simply don't do it! Prospective hires — whether recent college grads looking for an entry-level position or long-term employees seeking an executive post — won't even get past a first look if they can't exhibit a keen sense of the business and a solid knowledge base about the company. I've interviewed people who couldn't answer the most basic questions about my business: They didn't know our stock price, had no idea about our latest earnings call, and had paid no attention to our recent CEO letter to shareholders, for instance. That blank stare is hard to camouflage, so do your homework.
Make sure you're up to speed on current events affecting your potential line of interest. You might ask, "If I can do the job, who cares what's on the news?" Well, it's called a "business world" because business is typically conducted all over the globe. What happens thousands of miles away can be just as critical to your business success as what happens across the street, so be aware of everything that touches or impacts your profession.
If you're in school – undergraduate or graduate – go well beyond your academic curriculum. Using a sports analogy, I'm looking for the best all-around athlete. The student should be great at his or her "sport" while demonstrating a solid academic record, be socially involved in campus activities, and be willing to work as part of a team.
Get an internship. This is a case of "do as I say, not as I did," because I never had an internship. My summer jobs consisted of physical labor, pouring asphalt, and constructing steel to pay my college tuition. So while I realize that, like me, some students may have to choose a paying job over an unpaid internship, those who do intern definitely have a leg up. They can prove they understand the business – and can succeed at it – immediately shortening the learning curve they'll need at a new company.
Don't forget who is doing the hiring. A diploma alone doesn't guarantee a job in today's economy. In fact, it's simply cost of entry to get in the door. Then, it's up to you to impress me. While high grades at a great school are coveted, some of the strongest people I've ever hired were from small colleges or state universities that you won't find on any top 50 lists — but they had gained a depth of experience and the self-confidence needed to close the sale.
Think twice before turning down that first opportunity. It's common to want to land the killer job right out of the gate, but you almost certainly won't. If you're offered a role that allows you to learn, develop and gain experience, take it. It may not be your dream job, or even an ideal situation, but it's much easier to find a job when you already have one. I recall speaking to a group of MBA students at a Big Ten university.  One student was offered a job at a Fortune 50 company but decided not to take it for personal reasons. When I asked him what job he was going to take, he said he didn't have any other offers! I was floored. I have no idea where he landed, but he was not off to a great start.
This may be the most challenging part of your career, so attack it with all your energy. It's a well-known fact in business that most jobs are landed through someone you know or someone they know. Networking can be a tough and even exhausting assignment, but it's well worth the effort over the long haul.
In addition to making hires through normal channels, I've long been a proponent of hiring veterans — an experiment I spearheaded at GE and carried with me to The Home Depot and Chrysler. The Junior Military Officer (JMO) Leadership Program at GE was born when my business was having difficulty attracting, motivating and retaining the types of employees I was looking for.  I turned to veterans, whose leadership skills on the battlefield translate quite well into the battles of the boardroom. Their passion and commitment to the job, their cultural sensitivities, and their ability to work as a team have never let me down.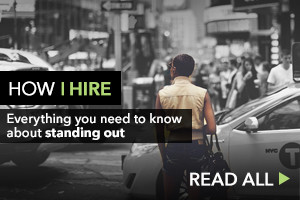 I look at hiring veterans, who may lack industry knowledge, as an investment rather than an expense. With veterans, as with any hire, onboarding is key — teaching the basics of the business, along with mentoring and providing the social and cultural information that will help the new employee succeed. I've never considered it an expense when developing bench strength and succession plans. So for those who are new to the job market, show me that you're worth the investment!
Many of the teams I have worked with throughout the years have created fantastic cultures of energy and growth, and a number of the individuals who worked with me have gone on to be great CEOs and business leaders. However, many of these current leaders started at the bottom, just as I did, but arrived at that initial job interview with the energy and knowledge that demonstrated they were well prepared for the challenges ahead.
During his 40-plus years in the business world, Bob Nardelli has grown the sales and profits of a number of multi-national corporations including the General Electric Co. and The Home Depot, and he helped save Chrysler and its iconic brands when the American auto industry began to collapse. In addition to his board and volunteer service, he is the founder of XLR-8, LLC, Investment & Advisory Co., which helps companies identify weaknesses and improve performance. Read more about Bob at www.bobnardelli.com.