In this series, professionals describe the skills they're building this year. Read the stories here, then write your own (use #SkillsGap in the body of your post).
My social media skills – OK, occasionally even my digital technology skills in general –  are lacking.
There, I've said it. While I wasn't exactly brought kicking and screaming into the digital age, I recognize that I haven't fully embraced all that these powerful tools have to offer. Yet. My goal in 2016 is to become more technologically savvy.
A baby boomer, I grew up listening to "The Lone Ranger" on AM radio. We could view the three major networks on black and white TV, and we got two newspapers (local and national). That was the sum total of my media experience into adulthood. Fast forward to today where every tweet (admittedly, I used to call them "twits"), has the power to make or break your business, and you can understand why the learning curve for my generation presents a steep — if not vertical — slope.
I was first introduced to these amazing new technologies while at GE Power Systems. When CEO Jack Welch got the first Blackberry at GE, he brought it to a quarterly meeting of the Corporate Executive Council. He couldn't put the thing down, and proceeded to show off this new skillset. In typical GE fashion, he set the pace, and soon, we all had Blackberries.
Jack fully embraced the most advanced technologies, and in the mid-90s he mandated that each of his business leaders meet weekly with an Internet mentor. My first seemingly daunting assignment: order a book from Amazon.
Since then, I've witnessed the digital transformation at an incredible pace. Whether at GE, Home Depot or Chrysler, I have been in the midst of it as we made the transition from legacy analog programs to the digital age. At Home Depot, for instance, I vividly recall the executive vice president of Internet sales drawing blank stares as he introduced us to the idea of Cyber Monday. And while that idea seemed amazing, our bricks and mortar company certainly didn't envision the cultural shift now taking place as Cyber Monday eclipses the traditional Black Friday.
In addition to online business, retail stores and corporations alike must embrace another trend: big data and data analytics. The massive amount of detail available to you about your customers' demands, preferences and personal habits is mind-boggling. These incredible tools provide continuous feedback while easily and effectively targeting your audience. If you haven't embraced them, you're falling behind.
Of course, the digital age comes with a downside. Since we are reachable 24/7, most jobs will never again truly be 9-to-5. Work-life choices, then, have become more challenging than ever before. On the upside of this difficult environment: more businesses are embracing the concepts of working from home, and the ability to job share is greater than ever before.
When it comes to social media, I'm navigating a continuous learning curve as I work to embrace all that it can offer. I've developed my own website, www.bobnardelli.com, expanded my participation on LinkedIn, and am discovering how to increase the value of posts and "twits."
Obviously I'm no expert, but here are some of my observations after consulting with some:
Your company's leadership must embrace the digital age and social media at the top if your organization is going to use it constructively.
Your brand now has incredible market access at lightning speed, so use that access responsibly. Like carpenters who measure twice and cut once, read your posts at least twice before pushing that button.
The Internet has opened a whole new opportunity for commerce and business development with a plethora of potential apps. You'll need to sort through those apps carefully as they relate to your personal life or business, or run the risk of being overwhelmed.
Speaking of which, don't let the Internet take over your day. Inquisitive people can spend hours searching for information they didn't even know they needed.
There's a big difference between knowing the technology and understanding your audience, so don't assume that the communications major straight out of college is savvy on the finer points of posting. That often takes maturity and knowledge of your unique business.
Create business guidelines, and don't allow everyone on your team to post for the company. Provide a gatekeeper for post approvals.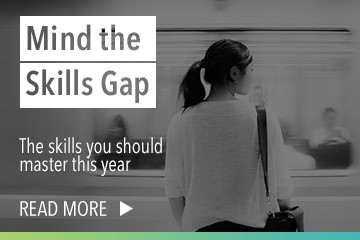 No matter your feelings about social media, the fact is that you can't ignore it. Conversations about your company will take place, whether you are a part of them or not.  Obviously, it's much better to be involved!
For me, the digital age has been intimidating and at times a little embarrassing, but I've tried to move beyond that as I recognize the importance and relevance it plays in our everyday lives. This was clearly a skillset I needed to acknowledge if I was going to be at all relevant to millennials, not to mention my grandchildren. It's OK to say you don't know, or you don't understand, but you can't stop there. Recognize that you need to learn.
That's where my 5-year-old grandson comes in. He seems to know all about Instagram and Snapchat, and he loves to reach out to me on FaceTime. And I'm learning. In fact, my latest gadget these days is the Amazon Echo. Not bad for a guy who was afraid to order a book from Amazon not too many years ago, right?
During his 40-plus years in the business world, Bob Nardelli has grown the sales and profits of a number of multi-national corporations including the General Electric Co. and The Home Depot, and he helped save Chrysler and its iconic brands when the American auto industry began to collapse. In addition to his board and volunteer service, he is the founder of XLR-8, LLC, Investment & Advisory Co., which helps companies identify weaknesses and improve performance. Read more about Bob at www.bobnardelli.com.